Our Philosophy
The Simmance Partnership is a boutique specialist recruiter, which means we concentrate on our clients and their needs, not revenue or corporate pressures. Our entire approach is underpinned by a commitment to positive interrogation. We get to know you and your situation, every assignment is different and must be viewed with an objective perspective and a fresh pair of eyes. We provide solutions that strike at the heart of the issue, rather than perpetuate it.
If we can deliver real value, you will want to work with us again and that gives us a vested interest in delivering the best long-term solution.
We are driven by a desire to challenge the industry norm and turn what is often perceived as a painful process into an enjoyable, tangible and beneficial experience for everyone - the client, the candidate and us.
This is supported by expertise, experience and knowledge-gathering that informs every solution. In any given year, the team engage with more than a 1000 different people and we continually immerse ourselves in the latest client, trade and business information.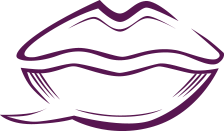 Speak
In a world filled with text, we start conversations.
Working with The Simmance Partnership is a pleasure. Their understanding of the FMCG market is outstanding meaning time and again they have found us strong senior talent for challenging international briefs. We expect high standards; they have presented exceptional shortlists and delivered and executed with 100% success. I would not hesitate to recommend Steve and his team.

We have worked with The Simmance Partnership for three years on a number of assignments across a range of functions, and different levels of seniority. Steve has taken the time to understand our business and each specific brief to provide a good selection of candidates through his extensive network and industry knowledge, with many of these successful hires still part of our team.

I work with private equity backed businesses as Non Executive Chairman. It is often part of my remit to strengthen the Sales and Marketing teams at which point I turn to Steve (The Simmance Partnership) for advice on the best structure, whether to look to full time employees or professional interim support, and then proceed to recruitment ... usually under time pressure. Steve has consistently delivered for me.

It was clear from my first interaction with Steve and his team that we had chosen the right partner for our recruitment needs. Their rigorous approach and responsiveness to our feedback allowed us to accelerate with pace through the recruitment process. Steve's brings a wealth of valuable experience to the table and helped greatly in screening and selecting suitable candidates for interview stage. This was evidenced by the time he took to understand our business, category and job spec. We look forward to working with The Simmance Partnership for our future Sales and Marketing needs.

I have appointed The Simmance Partnership as my 'go to' recruitment partner over many years, in both the context of Executive Selection and as business adviser. The thoroughness of their research methods combined with a close attention to detail on all candidate matters has enabled excellent briefs to be put together, which in turn has led to great people appointments for my businesses. My recommendation for them is unconditional
Sooner or later, you'll want to talk to us.
Guided by the candid approach of Steve Simmance, who has been an FMCG recruiter for over 25 years, we provide a true counterbalance to the norm, encouraging transparency and reality, factors so often missing in our industry today.