Our Way
Our aim is simple, we are here to help clients find the right people and the right people find the right clients.
We are the authority in FMCG senior Sales and Marketing appointments, operating typically between the £60k and £250k salary bands. Our fees are completely transparent: for example, the fee structure is exactly the same whether we are conducting confidential search or advertised selection.
We don't wrap up the process in corporate jargon or rigid methodologies. With The Simmance Partnership you will always get an honesty, a directness, an insight and answers that are refreshing, open, collaborative and deliver results.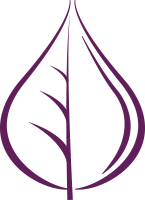 Absorbing conversation
Asking the right questions, listening for the right answers.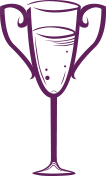 Positive reinforcement
Victory only retains its sweetness if followed by another. Only when you call us for the next assignment can we truly say the last was a triumph.
For clients, this means getting to the crux of the issue and building a solution around the recruiter.
For candidates, it involves understanding the skills and motivations of each individual before deciding on the best career destination.
To make a positive difference in your recruitment, we will often ask searching questions; we will always invest an incredible amount of time to get to know you, your business and your challenges. Once the approach has been agreed, we act quickly and keep you informed every step of the way.
More than a recruiter
We are an advisory on all matters SME and start up. Knowing who to talk to, knowing where to go, with a deep rooted network which reaches beyond our competitors.
Our network provides enterprise and opportunities beyond recruitment, we can facilitate introductions to industry contacts that can help with funding and open doors to new markets for your business.
We also offer practical advice on Organisation Design and insight into Human Capital Resourcing. Our service includes contemporary behavioural and management measurement tools beyond traditional psychometric evaluation.
The Simmance Partnership has guided us through recruitment projects offering a cocktail of insight, inspiration and motivation. Steve is, of course, successful in managing the fundamentals of recruitment and when that is combined with his wide knowledge of our world and his great contacts, it gives him an edge

For me it's about the lifetime of experience and relationship building combined with Steve's long term approach to recruitment that counts. We've known each other and worked together for over 20 years and every time recruitment is mentioned Steve is top of mind as one of the UK's prominent FMCG recruiters and trusted advisors when it comes to judging people. He is very well networked with the best candidates and his business is without doubt a serious player in recruitment.

We have worked with The Simmance Partnership for three years on a number of assignments across a range of functions, and different levels of seniority. Steve has taken the time to understand our business and each specific brief to provide a good selection of candidates through his extensive network and industry knowledge, with many of these successful hires still part of our team.

Working with The Simmance Partnership is a pleasure. Their understanding of the FMCG market is outstanding meaning time and again they have found us strong senior talent for challenging international briefs. We expect high standards; they have presented exceptional shortlists and delivered and executed with 100% success. I would not hesitate to recommend Steve and his team.

In my capacity as Chairman in the start-up venture of Cannaray it was apparent our growth model was going to need exceptional people to support the launch and rapid expansion of the business. I turned to the team at The Simmance Partnership who I have known, and worked with, on several occasions over the past 20 years. Led by Steve, the team always bring tried and tested methods, creative thinking, and a seamless execution to complement our needs around attracting and securing truly brilliant people. Steve is a fixer; give him a people challenge, and he'll present the right solution. He will deliver time and again at pace. I have always enjoyed the result of his thorough work, but also Steve's profound knowledge of the FMCG marketplace. He especially knows where to find the best people, to woo and wow them to our doorstep. There are many enthusiastic amateurs in recruitment, only a few are experts like The Simmance Partnership. The team always delight me with their results.
Sooner or later, you'll want to talk to us.
Guided by the candid approach of Steve Simmance, who has been an FMCG recruiter for over 25 years, we provide a true counterbalance to the norm, encouraging transparency and reality, factors so often missing in our industry today.